My Go-To Writing Music
I don't know about you, but I practically need music to write. It helps keep my creative juices flowing (along with my words). With the right music and a bit of concentration, I can get a large amount written in a small amount of time. Using headphones helps too.
Today I thought I'd share with you some of the soundtracks and music that I automatically go to to help me write. These are the ones I listen to frequently and enjoy a lot. They'll always inspire me to keep writing.
This movie is one of those one I could always watch, and has a soundtrack I recognize from just a few bars. The opening credit song is especially well composed. It's a great high adventure sort of soundtrack.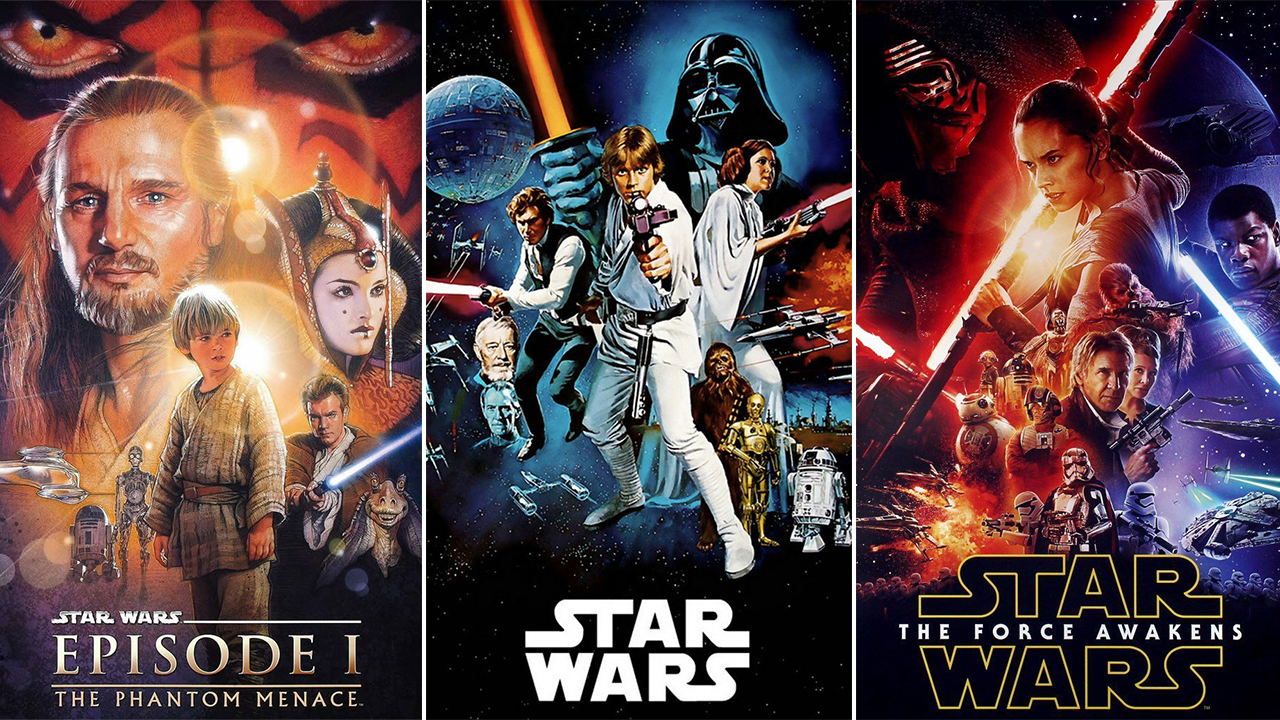 With nine(?) movies to chose from, there's no way you can't find at least one of these soundtracks to listen to. Each one has many epic songs to inspire. My person recommendations are Solo, The Phantom Menace, and The Empire Strikes Back.
Anything else John Williams
John Williams just writes good music, okay? He's a master composer of so many great themes. Star Wars. Superman. Schindler's List. There's an excellent album of his top works from his prime that I'd recommend you check out.
How To Train Your Dragon (1,2,3)
Another favorite. The themes are so big and epic. The part where Hiccup first bonds with Toothless? Or flies with him? Or the song from number two? Now I need to listen to them again. (Admittedly, I haven't heard number three, but that's because I haven't seen the movie yet and don't want any soundtrack spoilers.)
Any Lego Movie soundtrack
All four of them have super catchy and interesting soundtracks. Ninja is especially cool since includes Chinese instruments. But The Lego Movie is also really interesting with all it's different sounds.
Of all the DCEU movie soundtracks, Wonder Woman and Man of Steel are the best ones. (The destruction of Krypton is amazing. The track, that is.) Doesn't Wonder Woman's theme just make you want to get your sword and lasso and fight some baddies?
One of my top MCU soundtracks of all time. The techno-pop sound is completely different from all the other Thors, much like the movie itself. It's the sort of soundtrack that keeps your ears on their toes.
My other top Marvel soundtrack. The Winter Soldier's theme itself is the most terrifying piece ever. Literal screams, people. Much like the movie, it stands out among the soundtracks of the MCU.
Any other MCU movie soundtrack
These soundtracks do have the issue of being forgettable, but that makes them excellent background noise for your writing. Plus there are some stand-out pieces that are pretty good.
The Lord of the Rings and The Hobbit
Epic fantasy soundtracks. They have some of the most epic and amazing pieces of music. And some of the prettiest ones too. I love all six of them, along with all six credit songs and I listen to them a lot.
If you like dubstep inspired violin music, then Lindsey is for you. She's awesome and her music is too. She's got a wide variety of music and it's very good for pumping you up. (Supposedly she has a new album in the works which I'm quite excited for.)
With 50+ years of television to chose from, there's a lot here to listen to. I listen to the new seasons mostly, but the old ones have some gems as well. But don't listen to anything with Weeping Angels alone. It's freaky.
When I'm writing anything romantic, sweet, or gentle, Josh Groban is my go-to. His music is especially nice because he sings a lot in other languages, so I don't have to focus on lyrics. His smooth voice and beautiful songs are very relaxing and good for sleep as well.
What's your go-to writing music? Do you listen to any of these? Tell me in the comments.
Suggested Posts:
Feel Good Songs to Lift Your Mood
How to Use Music to Write